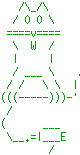 This simple utility reads and writes data across TCP or UDP network connections. It is designed to be a reliable back-end tool to use directly or easily drive by other programs and scripts. At the same time, it is a feature-rich network debugging and exploration tool, since it can create almost any kind of connection you would need, including port binding to accept incoming connections.

The original Netcat was released by Hobbit in 1995, but it hasn't been maintained despite its popularity. It can sometimes even be hard to find a copy of the v1.10 source code. The flexibility and usefulness of this tool prompted the Nmap Project to produce Ncat, a modern reimplementation which supports SSL, IPv6, SOCKS and http proxies, connection brokering, and more. Other takes on this classic tool include the amazingly versatile Socat, OpenBSD's nc, Cryptcat, Netcat6, pnetcat, SBD, and so-called GNU Netcat. For downloads and more information, visit the Netcat homepage.
| | | |
| --- | --- | --- |
| ★★★★★ | | 77% |
| ★★★★ | | 23% |
| ★★★ | | 0% |
| ★★ | | 0% |
| ★ | | 0% |
Screenshot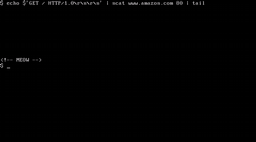 Comments
Your comment
Along with your rating, you can use the comment form to post a review, tutorial, tips and tricks, or anything else others will find useful. If you develop this software (or work for the company), please don't rate it. You may leave a clarifying comment as long as you state your affiliation and don't specify a star rating (just leave it as "No rating").