SecTools.Org: Top 125 Network Security Tools
For more than a decade, the Nmap Project has been cataloguing the network security community's favorite tools. In 2011 this site became much more dynamic, offering ratings, reviews, searching, sorting, and a new tool suggestion form. This site allows open source and commercial tools on any platform, except those tools that we maintain (such as the Nmap Security Scanner, Ncat network connector, and Nping packet manipulator).
We're very impressed by the collective smarts of the security community and we highly recommend reading the whole list and investigating any tools you are unfamiliar with. Click any tool name for more details on that particular application, including the chance to read (and write) reviews. Many site elements are explained by tool tips if you hover your mouse over them. Enjoy!
Tools 1–10 of 125 next page →

Wireshark (known as Ethereal until a trademark dispute in Summer 2006) is a fantastic open source multi-platform network protocol analyzer. It allows you to examine data from a live network or from a capture file on disk. You can interactively browse the capture data, delving down into just the level of packet detail you need. Wireshark has several powerful features, including a rich display filter language and the ability to view the reconstructed stream of a TCP session. It also supports hundreds of protocols and media types. A tcpdump-like console version named tshark is included. One word of caution is that Wireshark has suffered from dozens of remotely exploitable security holes, so stay up-to-date and be wary of running it on untrusted or hostile networks (such as security conferences). Read 31 reviews.
Latest release: version 1.12.7 on Aug. 12, 2015 (8 years, 1 month ago).

This network intrusion detection and prevention system excels at traffic analysis and packet logging on IP networks. Through protocol analysis, content searching, and various pre-processors, Snort detects thousands of worms, vulnerability exploit attempts, port scans, and other suspicious behavior. Snort uses a flexible rule-based language to describe traffic that it should collect or pass, and a modular detection engine. Also check out the free Basic Analysis and Security Engine (BASE), a web interface for analyzing Snort alerts.
While Snort itself is free and open source, parent company SourceFire offers their VRT-certified rules for $499 per sensor per year and a complementary product line of software and appliances with more enterprise-level features. Sourcefire also offers a free 30-day delayed feed. Read 2 reviews.
Latest release: version 2.9.7.5 on July 23, 2015 (8 years, 2 months ago).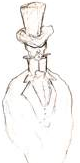 John the Ripper is a fast password cracker for UNIX/Linux and Mac OS X.. Its primary purpose is to detect weak Unix passwords, though it supports hashes for many other platforms as well. There is an official free version, a community-enhanced version (with many contributed patches but not as much quality assurance), and an inexpensive pro version. You will probably want to start with some wordlists, which you can find here, here, or here. Read 7 reviews.
Latest release: version 1.8.0 on May 30, 2013 (10 years, 4 months ago).

Kismet is a console (ncurses) based 802.11 layer-2 wireless network detector, sniffer, and intrusion detection system. It identifies networks by passively sniffing (as opposed to more active tools such as NetStumbler), and can even decloak hidden (non-beaconing) networks if they are in use. It can automatically detect network IP blocks by sniffing TCP, UDP, ARP, and DHCP packets, log traffic in Wireshark/tcpdump compatible format, and even plot detected networks and estimated ranges on downloaded maps. As you might expect, this tool is commonly used for wardriving. Oh, and also warwalking, warflying, and warskating, etc. Read 2 reviews.
Latest release: version Kismet-2013-03-R1b on April 8, 2013 (10 years, 6 months ago).

SSH (Secure Shell) is the now ubiquitous program for logging into or executing commands on a remote machine. It provides secure encrypted communications between two untrusted hosts over an insecure network, replacing the hideously insecure telnet/rlogin/rsh alternatives. Most UNIX users run the open source OpenSSH server and client. Windows users often prefer the free PuTTY client, which is also available for many mobile devices, and WinSCP. Other Windows users prefer the nice terminal-based port of OpenSSH that comes with Cygwin. There are dozens of other free and proprietary clients to consider as well. Read 2 reviews.

This handy little utility assembles and sends custom ICMP, UDP, or TCP packets and then displays any replies. It was inspired by the ping command, but offers far more control over the probes sent. It also has a handy traceroute mode and supports IP fragmentation. Hping is particularly useful when trying to traceroute/ping/probe hosts behind a firewall that blocks attempts using the standard utilities. This often allows you to map out firewall rule sets. It is also great for learning more about TCP/IP and experimenting with IP protocols. Unfortunately, it hasn't been updated since 2005. The Nmap Project created and maintains Nping, a similar program with more modern features such as IPv6 support, and a unique echo mode. Read 4 reviews.
Latest release: version hping3-20051105 on Nov. 5, 2005 (17 years, 11 months ago).
Sysinternals provides many small windows utilities that are quite useful for low-level windows hacking. Some are free of cost and/or include source code, while others are proprietary. Survey respondents were most enamored with:
Many of the Sysinternals tools originally came with source code and there were even Linux versions. Microsoft acquired Sysinternals in July 2006, promising that "Customers will be able to continue building on Sysinternals' advanced utilities, technical information and source code". Less than four months later, Microsoft removed most of that source code. Read 2 reviews.
Latest release: Feb. 4, 2011 (12 years, 8 months ago).
Scapy is a powerful interactive packet manipulation tool, packet generator, network scanner, network discovery tool, and packet sniffer. Note that Scapy is a very low-level tool—you interact with it using the Python programming language. It provides classes to interactively create packets or sets of packets, manipulate them, send them over the wire, sniff other packets from the wire, match answers and replies, and more. Read 16 reviews.
Latest release: version 2.2.0 on Feb. 28, 2011 (12 years, 7 months ago).
While there are many advanced high-tech tools out there to assist in security auditing, don't forget about the basics! Everyone should be very familiar with these tools as they come with most operating systems (except that Windows omits whois and uses the name tracert). They can be very handy in a pinch, although more advanced functionality is available from Hping and Netcat. Read 3 reviews.
OSSEC HIDS performs log analysis, integrity checking, rootkit detection, time-based alerting and active response. In addition to its IDS functionality, it is commonly used as a SEM/SIM solution. Because of its powerful log analysis engine, ISPs, universities and data centers are running OSSEC HIDS to monitor and analyze their firewalls, IDSs, web servers and authentication logs. Read 3 reviews.
Latest release: version 2.8.2 on June 10, 2015 (8 years, 3 months ago).
Tools 1–10 of 125 next page →
Categories